MSI GV62 7RC - test laptopa dla graczy
WRITTEN BY MSI FAE
Posted on November 11 2017
---
Nie każdego stać na super wydajnego laptopa gamingowego, dlatego MSI przygotowało sensowną opcje dla tych z mniej zasobnym portfelem. Czy MSI GV62 7RC odpali najnowsze gry? Tak i to jeszcze jak!
Laptop został też bardzo dobrze oceniony przez redakcję.
"
Podsumowanie
MSI z każdym kolejnym laptopem utwierdza mnie w przekonaniu, że Panowie wiedzą co robią, wiedzą czego oczekują ludzie i serwują im to w najlepszym możliwym sposobie. We wszystkich testach udowodnił, że udźwignie nawet bardzo wymagające gry, może nie w super jakości, ale zawsze. Brawo MSI wielkie brawo, GV62 7RC to istna perła obok której nie można przejść obojętnie. Zdecydowanie polecamy!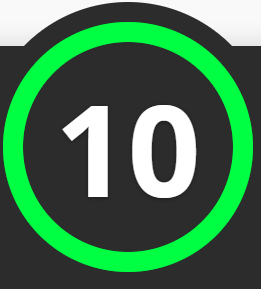 "
Zapraszamy do czytania testu - link