Certificate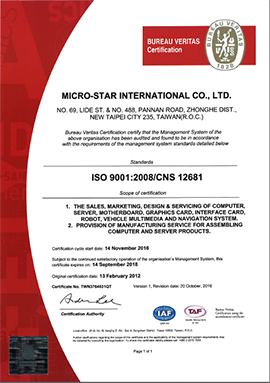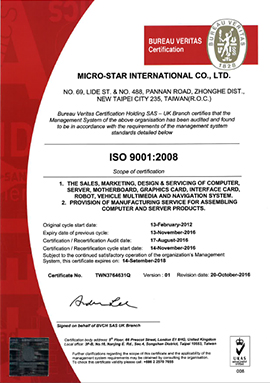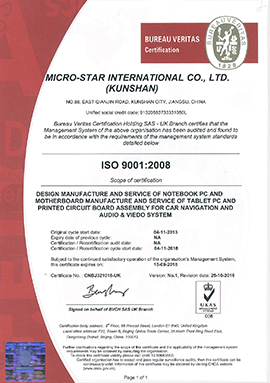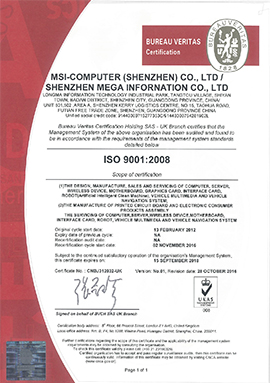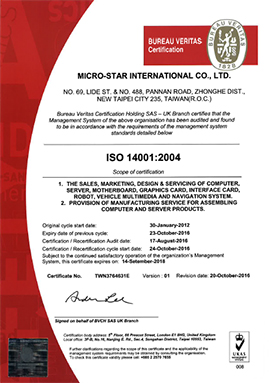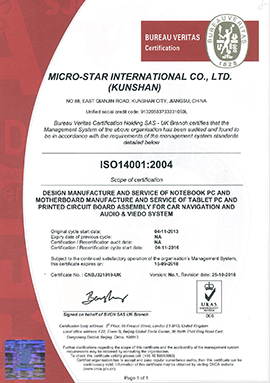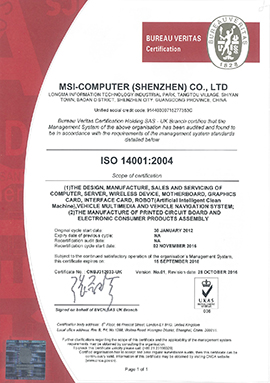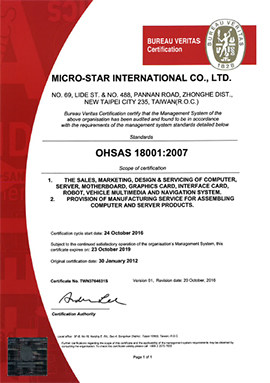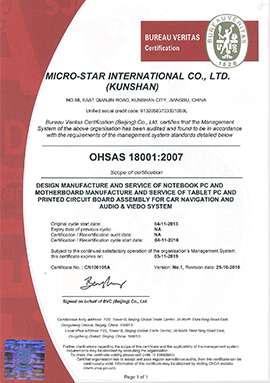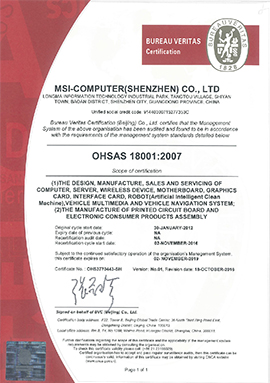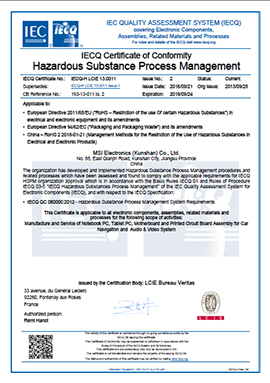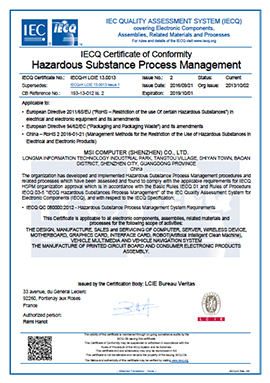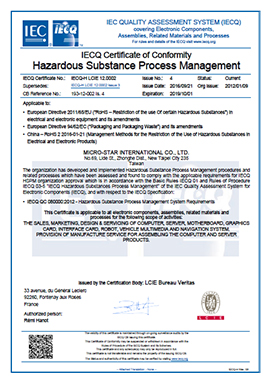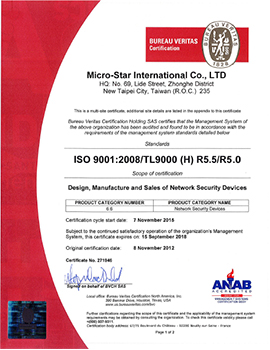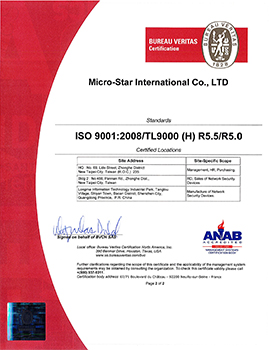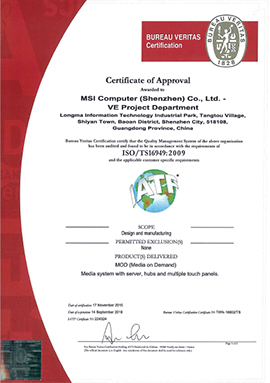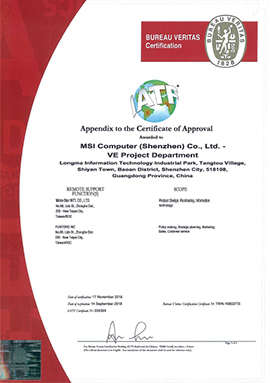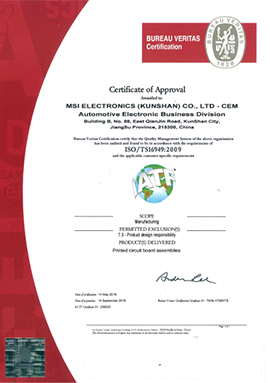 Environmental, Safety & Health Policy
MSI was established with the business concept of "Excellent Product, Superior Quality, Perfect Service, & Customer Satisfaction" in the fields of motherboard, multimedia, server, & computer peripherals products as well as consumption electronic products. Our business goal is not only to create customers' confidence and bring in high profits from innovating, developing, designing, manufacturing and selling the products, but also to work hard on the environmental protection and occupational safety & health activities to demonstrate our social responsibilities. We therefore establish a management system to continuously improve the environmental, safety & health performance, and make the promises as follow:
To ensure all business activities to meet the environmental, safety & health regulations and other relevant requirements.
To develop and use the products and packaging materials based on green and safety design concept.
To reduce the emission of pollutants, the consumption of natural and energy resources, and to minimize the safety & health risk by continual improvement of manufacturing process, working environment and equipments used.
To find out the potential risks, and reduce them to a tolerable level.
To enhance operational management & personnel training to eliminate accidents, prevent pollution & avoid injury & illness.
To communicate pertinent environmental, safety & health information to employees, customers, contractors & visitors.